Excavation work can be a daunting task, especially if you've never had to deal with it before. Whether you're building a home and need to excavate a new foundation or are in need of sewer line excavation, Valley View Excavating, LLC can help.
Valley View Excavating is an Excavation Contractor that provides both small excavation services as well as tackles larger excavation projects for residential, commercial and municipal customers. We've even been trusted by the town of Plainville, Connecticut for their municipal sewer work.  Having been in business since 2007 we are one of the top excavating contractors in Connecticut.  We have experience doing everything from excavating foundations, excavating basements and doing demolition.  Whether you have a residential property or a commercial one we can help.
Our team is equipped with state-of-the-art machinery and equipment to handle a variety of excavation projects. Read our many five star reviews to see how our clients feel about working with us. We take pride in our work and strive to maintain the highest standards of safety and quality.
The following is a picture of our equipment. Our shop is located in Plainville, Connecticut and we maintain state of the art equipment to handle all types of excavation projects. If you're looking for a Connecticut Excavation contractor, we hope that you'll consider giving us a call. We are located in Plainville, Connecticut, but our service area extends to Southington, New Britain, Bristol and beyond through much of Hartford county.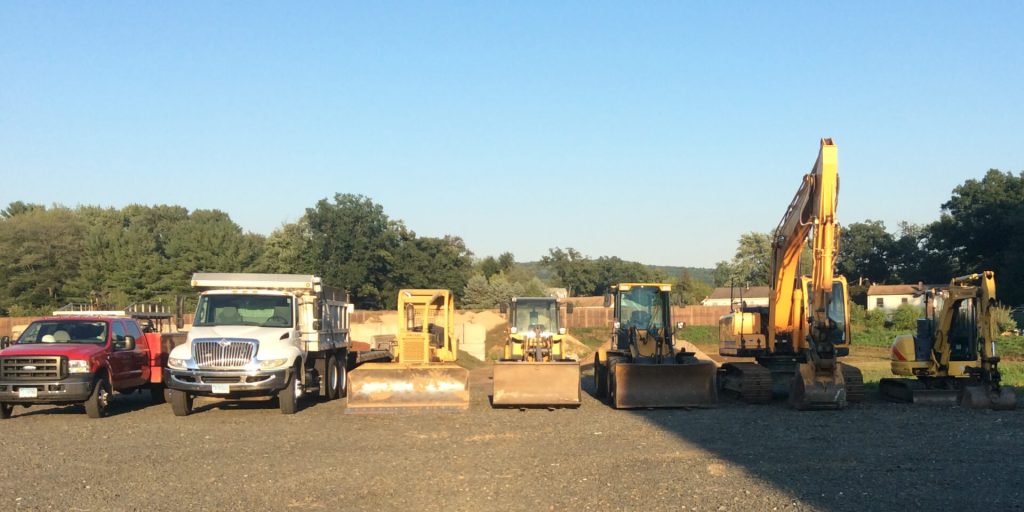 Connecticut Excavation Project Types
Sewer Line Excavation
Many larger excavation contractors won't actually do smaller sewer line repair projects. At Valley View Excavation we actually specialize in Connecticut sewer excavation. Sewer excavation involves digging trenches in order to access sewer lines for repair or maintenance. Homeowners typically call us after having a plumber come out to investigate a backed-up sewer system. We use backhoes and excavators to dig up a yard and address the source of the issue with the sewer line.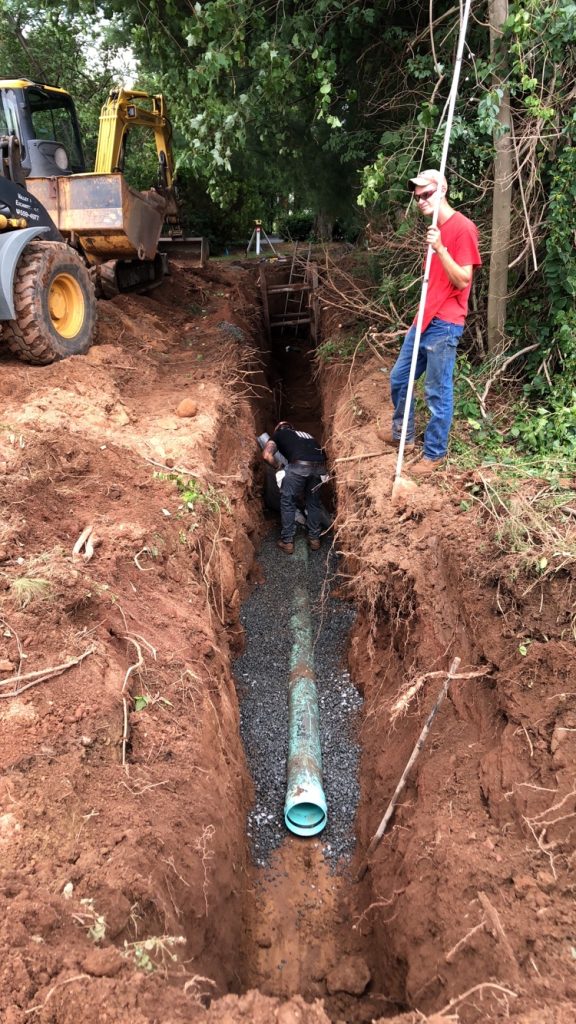 Slope Stabilization
Spoke excavation involves digging into a hill or slop in order to create a level area for construction or other purposes. It is often necessary when building homes or roads. We use heavy machinery such as bulldozers and excavators in order to remove soil and rocks from a hill. We then transport the material away from the jobsite. We also install retaining walls when needed.
Driveway Excavation and Road Grading
Driveway excavation involves digging and preparing the ground to create a level surface for a driveway. We use heavy machinery such as excavators, bulldozers and compactors to remove the soil and rocks and prepare the surface. One of the critical aspects of driveway excavation is ensuring proper drainage. A driveway that isn't properly sloped or graded can lead to water accumulation which can cause damage to the surface or surrounding area. We carefully access the slope and drainage requirements.
We provide complete driveway and walkway services.
Foundation Excavation
Foundation excavation involves digging a trench or pit into the ground in order to prepare for the construction of a buildings foundation. The depth and size of what we excavate depends on the type and size of the building and we work under the direction of the buildings general contractor to determine the specific excavation requiremnts.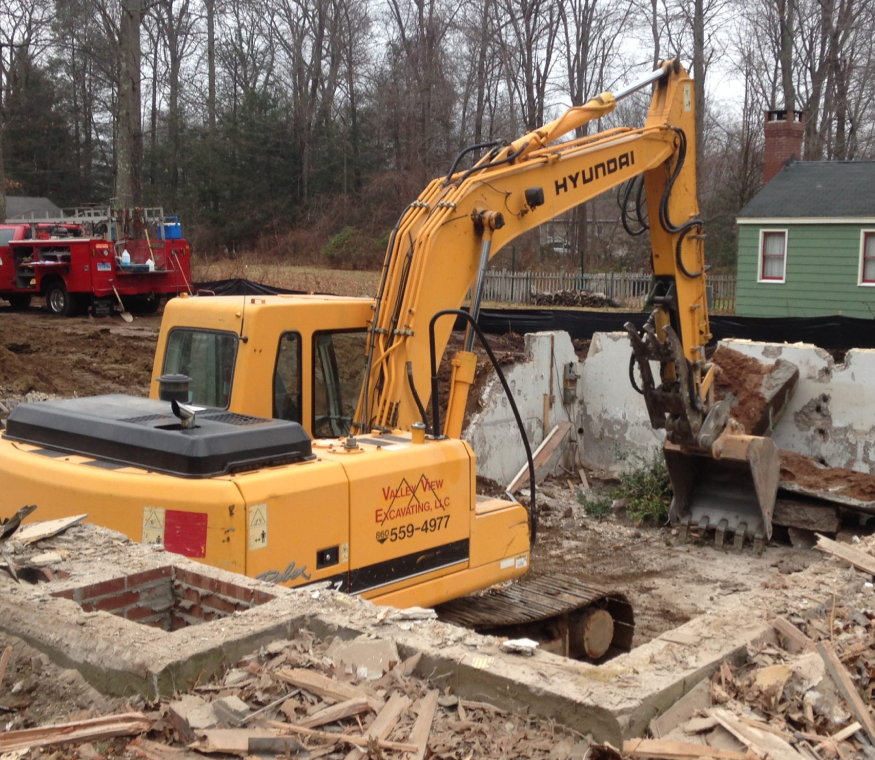 Septic Installation
We provide excavation services for septic system installations.
Hire the Best Excavation Contractors CT Has to Offer
When it comes to excavation services, don't go it alone – trust the pros at Valley View Excavating, LLC. View our excavation project gallery to see pictures of jobs we've worked on. Request a free quote for your excavation or construction project.
At Valley View Excavating, LLC, we take pride in the quality of our excavation services and invite you to contact us for a free quote.
FAQ
How much does excavation cost in CT?
The specific project dictates the cost for an excavation project and most projects are different. So while a sewer excavation project might cost $3,500 it depends on exactly what's being excavated and where the sewer line is. To get a better idea of what your specific excavation project might cost, contact a local excavation contractor and get a quote.
What are the four types of excavation?
There are four main types of excavation: topsoil excavation, earth excavation, rock excavation, and muck excavation. Valley View Excavating, LLC can handle them all.
Who are the best excavation contractors near me?
When it comes time to choose an excavation contractor, you want to make sure you're working with the best of the best. If you're in Connecticut, Valley View Excavation, LLC is a top choice for all your excavation needs.
How do you estimate an excavation job?
Estimating an excavation job can be a complex process, but it starts with three key steps: 1) determining the size and depth of the excavation, 2) calculating the amount of soil or material that needs to be removed, and 3) factoring in any additional costs like equipment rental, permits, and labor.